If you are someone who dislikes editing and want smooth footages without buying an external gimbal, Revl's new action camera, Arc, might just be what you are looking for.
Product Specs:
Weight: 170g
Dimensions: 45mm x 45mm x 77mm
Waterproof (10ft/3m)
Wireless and Bluetooth Connectivity
Battery Life: 90 mins of 4k recording
Photo Resolution: 12MP
Video Resolution: 4K at 30fps, 2.7K at 60fps, 1080p at 120fps, 720p at 120fps
Field of View: 150
Supports up to 128GB Micro-SD
Release Date: Mar 2016
Product Features:
This is where things get unique.
There is a gimbal attached to the back of the camera allowing it to stabilise and keep the camera level no matter which orientation it is being mounted in.
It also features a Hybrid Stabilisation.
Many different datas are also being recorded and happening in the background such as altitude, acceleration, velocity, orientation of the camera and emotion recognition too! Why is this so? This is so that the camera knows when the highlight of the footage is. An example would be using the data to find out from a few hours of footage where the main features of the video and extracting out, resulting in better editing experience. This can done through the Revl Arc App.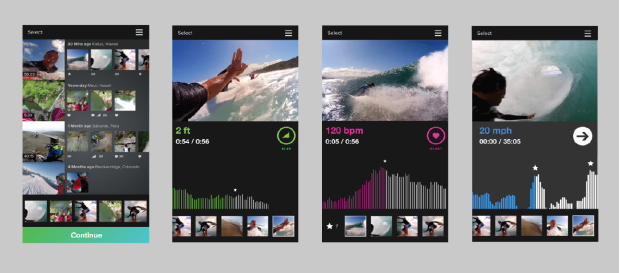 Accessories:
All these accessories come free when you buy the Revl Arc Action Camera.
Demo Video:
Price:
USD 399 on Revl.com ($25 discount if you use this link!)
Conclusion:
This camera is just the start of the action cameras industry and I can see many similar if not better cameras to be released in the market. I feel this camera really solves most if not all of the problems experienced by users. The AI assisted editing through the app is really helpful as it helps you to do what's troublesome for you during the editing process such as transferring, choosing your footages and thus quicken the editing process. Also, this is a camera not to be missed if you are an action enthusiast.
If you have any comments or questions about this product or anything in general, feel free to drop a comment below! Lastly, thanks for reading and have a nice day!